Transform your pharma field force with powerful eDetailing software
Vistaar's eDetailing software is ideal for the pharmaceutical and healthcare industry to digitize and engage with their customers.
eDetailing, also known as electronic detailing, enables your salesforce to present their content in an interactive and engaging way to healthcare professionals (HCPs).
Vistaar Digital has been working hand-in-hand with Pharma companies at every stage, in helping MR Field Force make a smooth transition into paperless detailing.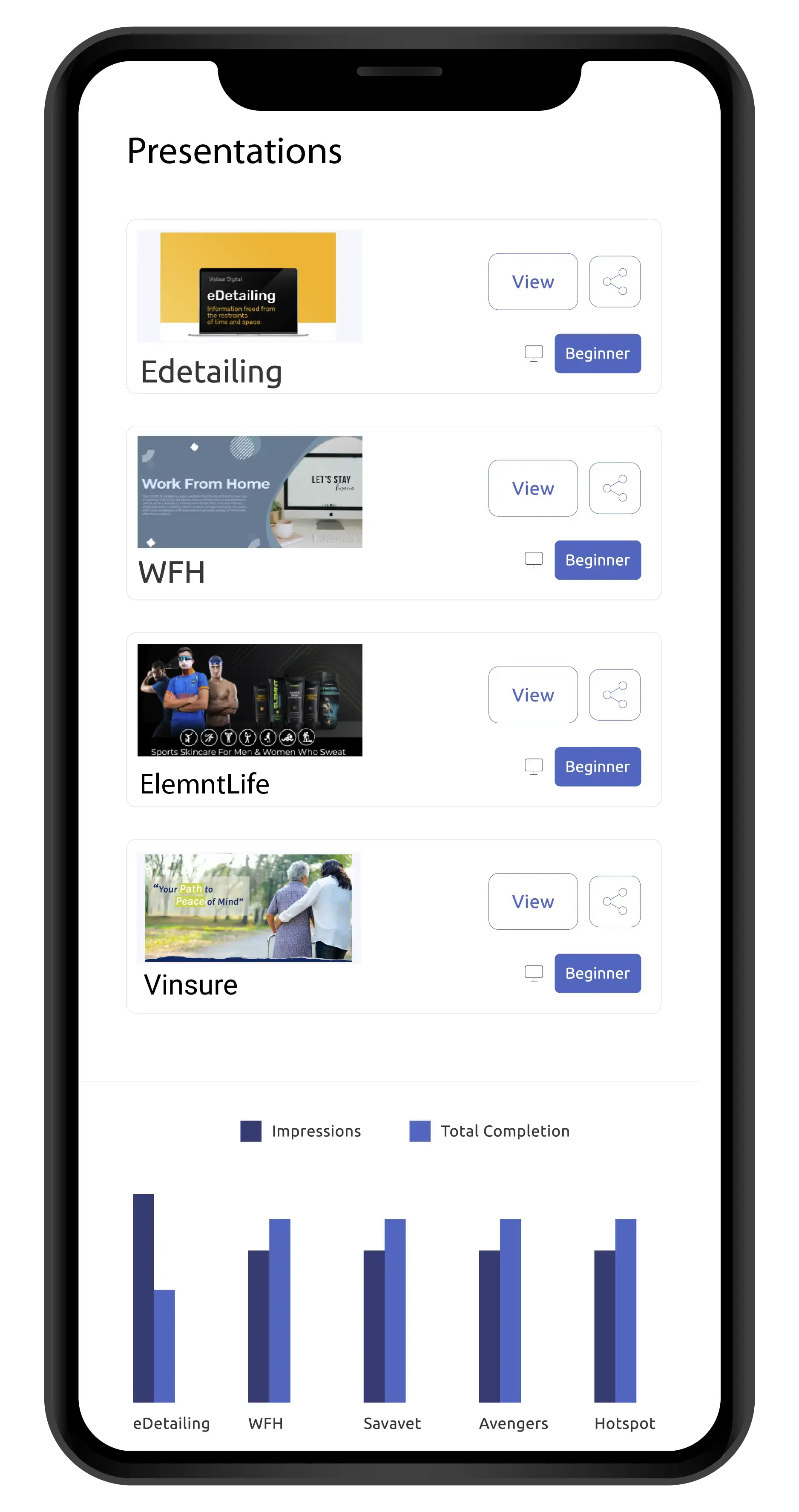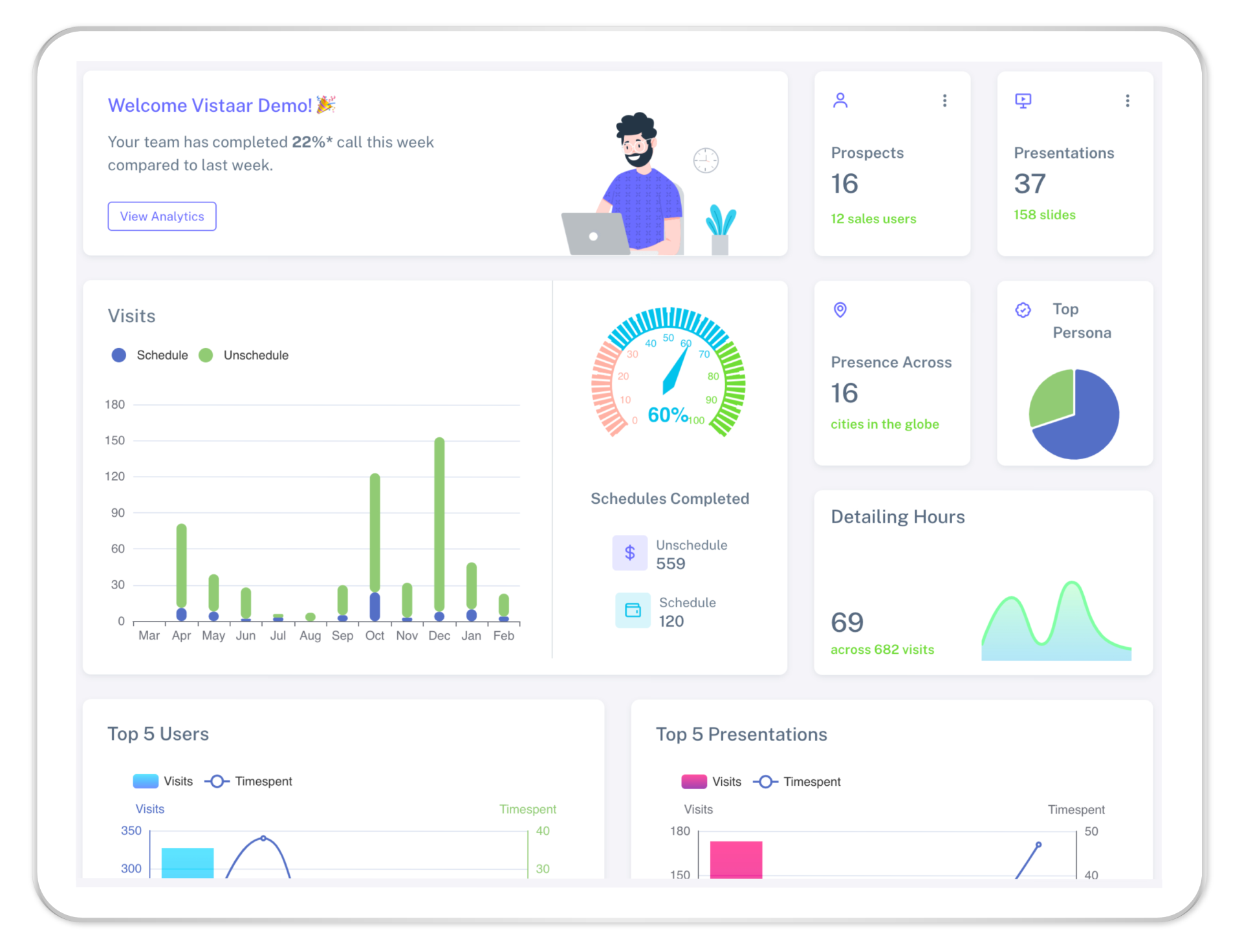 Edetailing for Pharma Companies
eDetailing means digitising pharma sales content and displaying it on a mobile device.
Pharma reps and medical science liaisons (MSLs) will use an eDetailer to make presentations to healthcare professionals (HCPs).
eDetailing usually occurs through one-to-one calls, though presentations to small groups of HCPs is also common practice. eDetailing is also known as electronic visits, e-visits, iPad detailing, CLM detailing, electronic detailing, pharmaceutical detailing and other terms. eDetailing has largely replaced the paper-based communications used to 'detail' or explain products to HCPs in the past. While digital presentations were initially shown on laptop computers, the introduction of the iPad enabled a more engaging experience — as reps could hand the device to HCPs for increased interaction. This benefit led to the widespread adoption of eDetailing using mobile devices in the life science industry.
EDetailing is often the primary channel for companies to inform HCPs about innovations, share developments in medical science, and train specialists, doctors and nurses on the optimal use of pharma's products
Today, eDetailing is often combined with other channels, including: approved email, remote engagement, and on-demand self-service systems. This multichannel approach enables increasing sophistication in how eDetaiing is used, with sessions carefully sequenced to take place at moments when they provide the most value to HCPs.
Enablr Edetailing Software for Pharma Companies
With Enablr, you will get right in your hand a powerful tool to boost your pharma sales. Get a birds eye view of all sales reps, presentations, schedules at one place
Edetailing Services for Pharma Companies